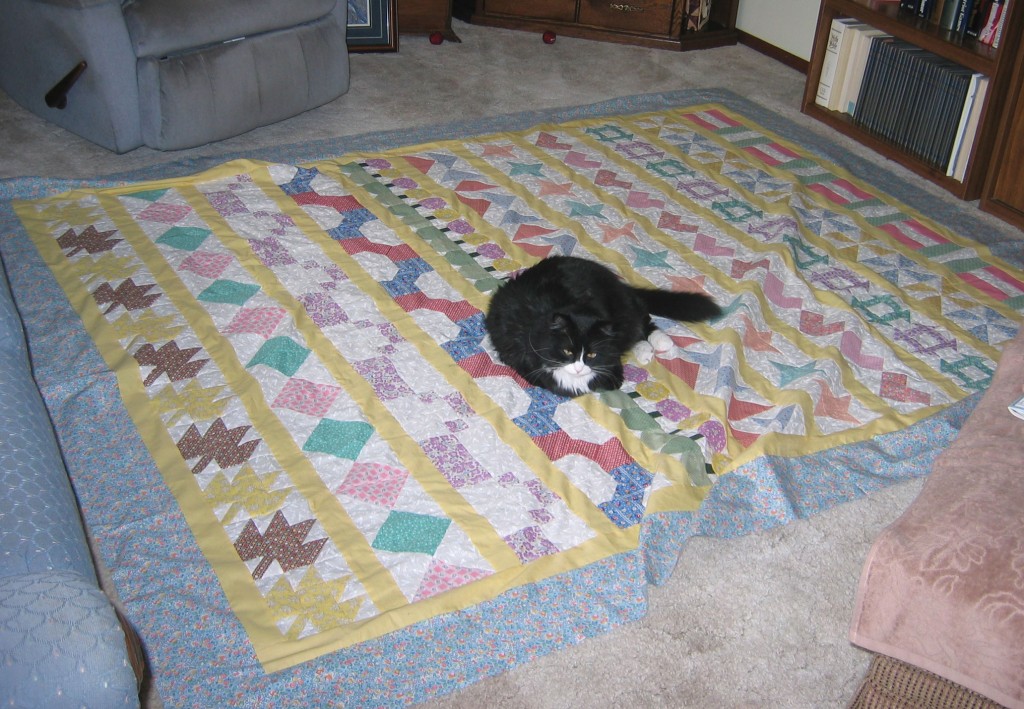 Sammy is a 20 pound cat who loves to help with quilting projects.  One of his favorite activities is burrowing under blocks when they've been laid out on the floor for arrangement.  He rolls around in them and sometimes walks away with a random block. Panzi approves of this.
Photo by Sara Fridley
If you have a photo of a cat, dog, ferret, or other pet "helping" you with a quilt project, please send your photo to photo@CatsOnQuilts.com and share with the interwebs!