Even though the site is called "Cats on Quilts," we're very egalitarian here. We love all critters. Hopefully, there will be some dogs who aren't ashamed to show their face here soon!
Ginnie's dog won't show us his face or tell us his name, but he likes to help Ginnie with her quilting.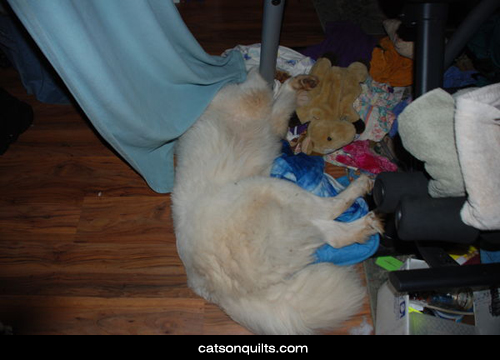 Photo by Ginnie.
Cats on quilts is looking for photos. Send in your photo of a cat (or other "pet") on a quilt (finished or in process of construction) to photo@catsonquilts.com today!